Hi Lifestylers, just a bit of a heads up as a lead in to this post today. Lifestyle Fifty ethos is all about expressing yourself via the clothes you choose. We primarily promote feeling confident about yourself, regardless of your body shape or size. However, if you've searched online for 'what to wear if you're short and chubby' and landed up here, we understand that you might have your own set of concerns about choosing outfits to make you feel great, and we're here to help.
Style Hacks for Curvy Women: What to Wear!
We want to say, "Don't worry a minute longer!" We'll get right into some simple styling tips to help you dress confidently. We believe that everybody and every body shape is undeniably beautiful.
Let's rather think of ourselves as petite and curvy, and let's applaud our gorgeous curves! It's just a matter of knowing how to dress well if you're short and festively plump like me!
Think about the famous UK fashion stylist Gok Wan – he would tell you, whatever your size How To Look Good Naked – Which basically means how to shop for your shape and look amazing!
Today you'll find out how, with some creativity and know-how, you can rock any look and confidently show off your curves.
This blog post will delve into the best fashion choices, outfit ideas, and super tips and style hacks that will help you look and feel your best.
Read on my petite and curvy friends, all you short and curvy beauties, all you chubby divas and glamorous trendsetters! It's Your body – Your Style – Just rock it!
Understanding Your Body Shape
Fashion trends come and go, but the right clothes, the best dresses, the most stylish outfits to hide belly fat, and the best casual outfit ideas for curvy ladies will nearly always incorporate some essential elements to help you look fab and feel confident.
Before jumping into the fashion world, or hankering after what the fashion magazines are promoting each season, take a minute to understand the most important thing; your body shape.
Short and chubby women often fall into the "apple" or "pear body" type category, where weight tends to be distributed around the midsection or hips. That's me by the way!
Recognizing your body shape is the best way to begin selecting outfits that highlight your best features while minimizing areas you might feel less confident about.
Vertical Lines and Stripes: Your New BFFs
When it comes to creating the illusion of length, vertical lines and stripes are your secret weapons.
These patterns draw the eyes upward, giving the illusion of height.
Short women and petite women should experiment with garments that feature vertical elements, such as pinstriped pants, long-line dresses, or blouses with detailing.
While vertical stripes are fantastic, avoid going too narrow or overly bold, as they can create the opposite effect.
Dark Colors and Monochrome Magic
Dark colours are a tried-and-true method to create a slimmer and taller appearance.
Consider incorporating dark hues like navy, deep purple, or black into your wardrobe.
Monochrome outfits, where you dress in a single colour from head to toe, can work wonders. This visually elongates your figure and streamlines your silhouette, making you appear taller and more slender.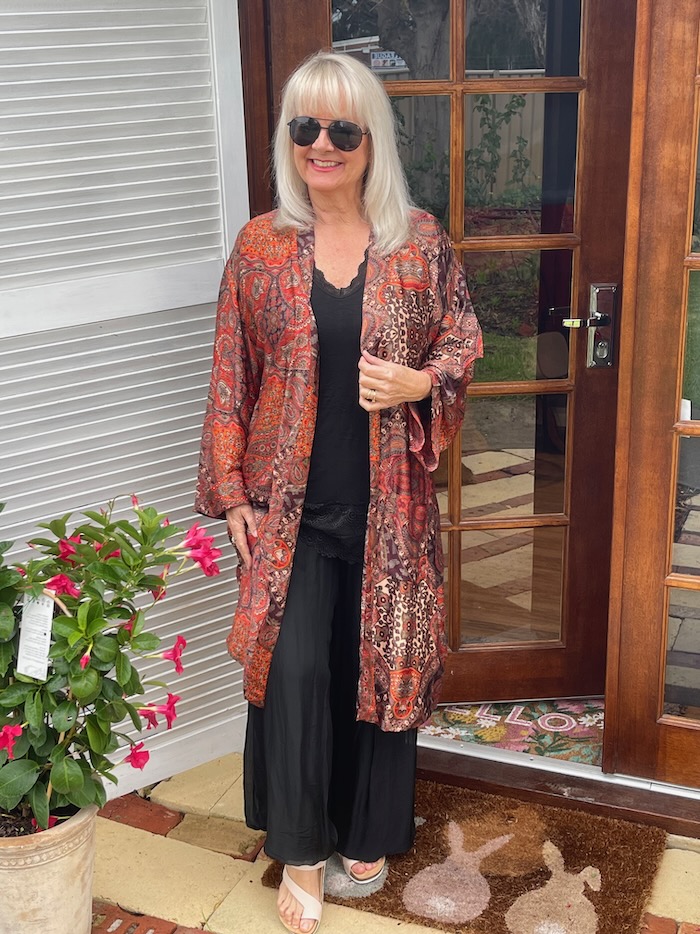 The Power of Illusion: Vertical and Horizontal Elements
While vertical lines are great for elongation, don't disregard horizontal lines entirely.
Well-placed horizontal stripes can balance your proportions.
For instance, a boat neck or turtle neck top can broaden your shoulders and draw attention away from your lower body.
Experiment with outfits incorporating vertical and horizontal elements to find what works best for you.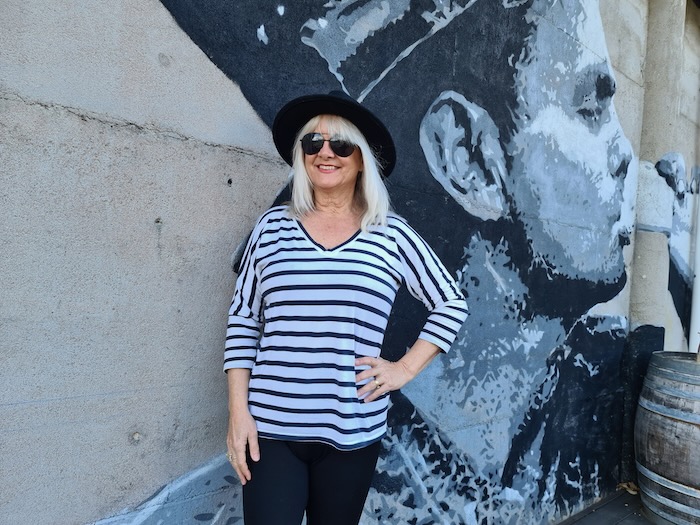 Showcasing Your Best Features
Every body type has its own unique assets, and I really urge you to LOVE them.
If you have a larger bust, opt for tops with high necks or wrap dresses that accentuate your waist.
A chubby woman with beautiful legs wanting to dress beautifully and feel good might choose shorter dresses or skirts to highlight her legs.. Remember, the key is to highlight your best features and build your outfit around them.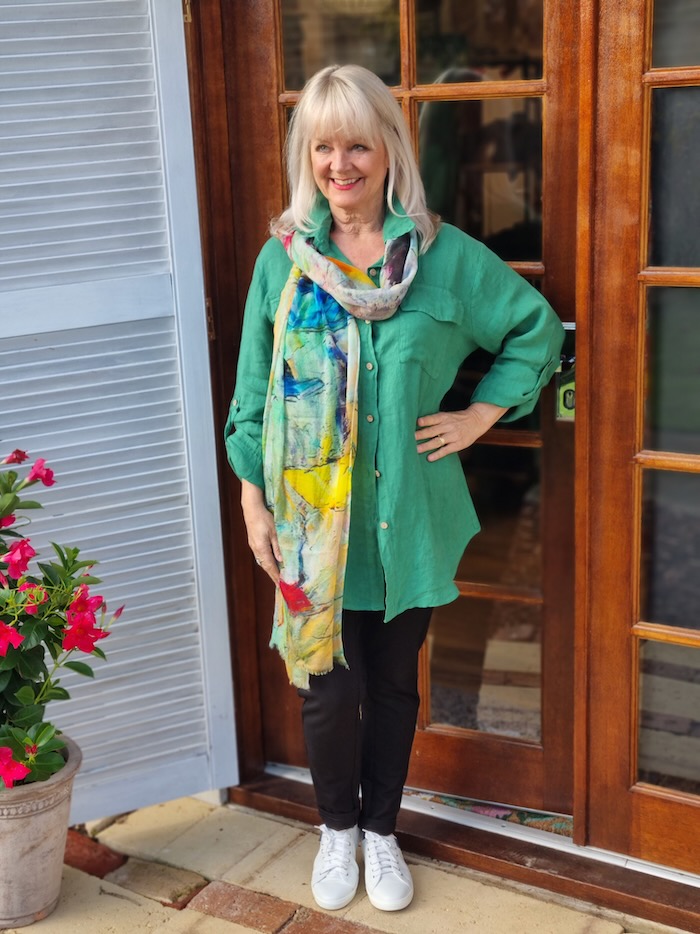 High-Waisted Magic and Maxi Marvels
High-waisted pants and skirts are a game-changer for short women who carry fat around their bellies.
High-waisted underwear might also make you feel more confident and give a sleek appearance under your clothes. Have a look at HoneyLove shapewear.
High waisted garments help create the illusion of longer legs and a narrower waist.
Don't shy away from skinny jeans, but do opt for high waisted styles. I find they are so much mroe comfortable than mid-rise jeans which always give me a muffin top!
It's a good idea to pair high-waisted bottoms with a tucked-in shirt, or a crop top, to help define your waistline.
Maxi dresses and skirts are also fantastic choices. They provide effortless style while elongating your frame and giving you a graceful flow.
Wrap dresses are always a good choice, and are one of the best style dresses to hide tummy area.
The Footwear Finale: Embrace the Heels
When it comes to footwear, high heels are your best friend, if you can wear them.
They offer an easy way to add inches to your height and create a longer, leaner appearance.
Opt for heels without ankle straps, as ankle straps visually shorten the length of your feet.
The classic court shoe is a great option because it allows the eye to be drawn down the leg all the way to your toes.
Comfort is vital, so obviously a good rule of thumb is to choose heels that you can confidently walk in. If you're not a fan of heels, go for shoes with a slight wedge or platform for a similar effect.
Accessorize Wisely: Necklines, Jewelry, and Bags
Accessories can make or break an outfit.
When choosing necklines, consider options like V-necks, which elongate your upper body.
Statement jewellery, like heavy earrings or a bold necklace, can draw attention upward.
Opt for medium-sized handbags that are proportional to your body. Avoid oversized bags that can overwhelm your frame.
Styling Tips: Do's and Don'ts
Ready to dive into some excellent style advice? Let's talk about the "do's and don'ts" of dressing for your body type, and trust me, it's all about embracing your unique beauty and enhancing your confidence.
The first thing I'm going to emphasise is color!
Let's banish the idea of shying away from different outfits or trends just because you think they might not suit you or your body type.
You've got the power to rock any style you desire! And wearing black from head to toe does not always equate to a slimmer look. Before you reach for black think about what my grandmother used to tell me: "Black is for those who are in mourning."
Please don't hold back, whether it's bold prints, high-waisted pants, or flowy dresses. Confidence is your best accessory, and it can make any outfit shine.
Now, about baggy clothes – they might be comfy, but drowning your frame in the fabric isn't doing you any favours.
Opt for pieces that hug your curves and fit you just right. A well-fitted outfit flatters your body and gives you a polished and put-together look. Trust me, it's all about balance!
Let's talk secret weapons: shapewear.
Yes, you heard it right! Shapewear isn't just for special occasions; it's your partner-in-crime for achieving a sleek silhouette anytime you want. Think of it as your personal style magician, smoothing out any bumps and lumps while enhancing your natural curves. It's like getting a confidence boost in every piece you wear!
But wait, there's more: Tailoring!
Remember this crucial step in your style journey.
Off-the-rack clothes are designed to fit a broad range of bodies, but customizing them to your unique shape takes your style game to a new level.
Especially for dresses and pants, a little nip and tuck from a tailor can transform an outfit from "nice" to "wow!"
Style Tips – The Do's
Do:
– Embrace well-fitting clothes that flatter your shape.
– Experiment with different outfit styles to find what suits you best.
– Choose flowy fabrics that drape elegantly and create movement.
– Play with colours and test them against your skin tone.
Let's look at some of these 'do' style tips in more depth.
Embrace well-fitting clothes that flatter your shape
Alright, let's talk about the magic of a well-fitting outfit! You know that feeling when you slip into a piece of clothing that hugs you in all the right places? That's what we're aiming for here.
Say goodbye to those baggy tops that seem to swallow you up and those overly tight pants that make you feel like a stuffed sausage.
The best thing you can do for yourself is to find clothes that fit your unique curves like a glove. When your clothes fit well, they accentuate your assets and give you that extra boost of confidence.
Don't be afraid to go for a bit of tailoring if needed – it's like customizing your outfit to match your fabulous self!
Experiment with different outfit styles to find what suits you best
Let's face it; fashion is like a big ol' playground for adults. So why not have fun exploring different styles and trends?
The beauty of experimenting is that you'll discover what truly resonates with your personality and makes you feel like a fashion goddess.
Don't be afraid to mix and match, play with layers, and let your creativity run wild.
You're not locked into one particular look just because of your body type. Try on that chic jumpsuit you've been eyeing, slip into a flowy bohemian dress, or rock those edgy leather pants – the fashion world is your oyster!
Choose flowy fabrics that drape elegantly and create movement
Ah, the allure of flowy fabrics!
Imagine feeling like a graceful goddess as your outfit dances with the breeze. Flowy tops, dresses, and skirts have a way of adding a touch of elegance and fluidity to your look.
They provide comfort and create a soft silhouette that flatters your curves.
Look for materials like chiffon, silk, or rayon – they have that lovely drape that seems to make every movement a little more enchanting.
So, the next time you browse racks, don't hesitate to give those flowy pieces a twirl – they might just become your new favourites.
Experiment with colours that complement your skin tone, opting for bright and dark shades
Colours are like your personal palette to paint your fashion masterpiece.
They can completely transform your mood and the way you carry yourself.
When choosing colours, think about what complements your unique skin tone.
Bright shades like vibrant reds, sunny yellows, and royal blues can instantly uplift your spirits and draw attention to your radiant self.
On the flip side, darker shades like deep greens, rich purples, and elegant blacks can create a slimming effect and add a touch of sophistication.
Don't be afraid to mix and match different hues – your closet is your canvas, and you're the artist!
Style Tips : The Don'ts
Don't:
– Shy away from trying different outfits or trends due to your body type.
– Overwhelm your frame with baggy clothes; choose items that fit correctly.
– Dismiss the magic of shapewear for enhancing your curves and providing a smooth silhouette.
– Forget to adjust your clothes to ensure a proper fit, especially for dresses and pants.
Let's look at these 'don't' points in a positive frame.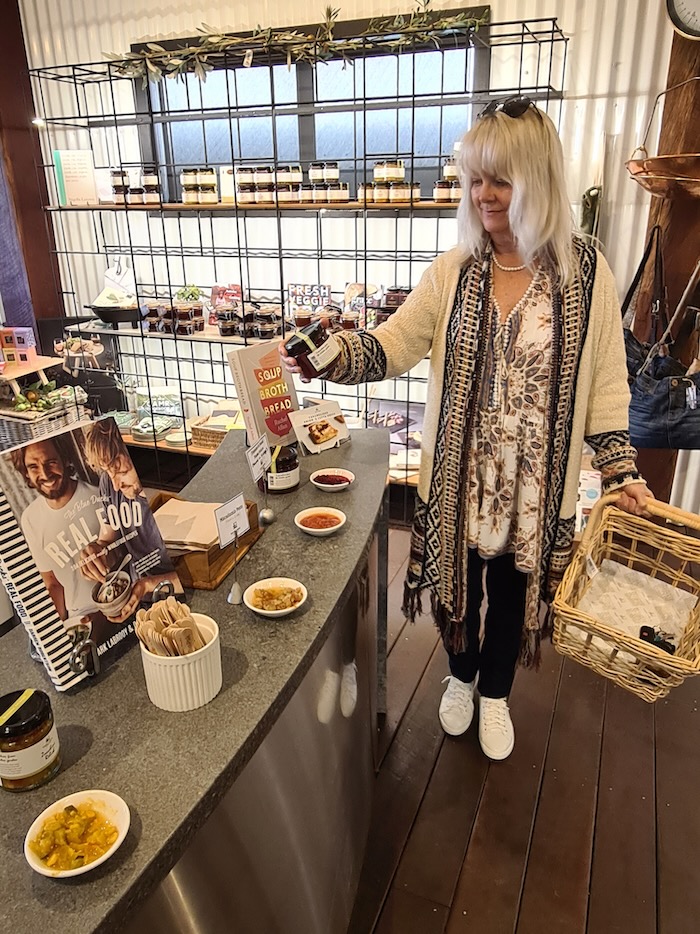 Body Positivity in Fashion
Embrace your unique body type by exploring diverse outfits and trends. Confidence shines through when you wear what makes you feel good, regardless of societal expectations.
Tailoring for Elegance
Avoid drowning your figure in oversized attire. Opt for well-fitted clothing that accentuates your curves and lines. Tailored pieces add a touch of sophistication to your look.
Sculpting with Shapewear
Discover the benefits of shapewear. It can refine your natural shape, offering a streamlined silhouette that boosts your self confidence. Experiment with different styles to find the perfect support.
Fit is Everything
Always pay attention to the importance of a proper fit. Go for tailored clothes, especially for formal wear. Adjust your attire for comfort and style. Ensure dresses and pants drape flawlessly, enhancing your appearance and reflecting your attention to detail.
Let's Recap The Basics
Remember, fashion is all about having fun, expressing yourself and feeling amazing while you do it.
So, go on and experiment with different styles, embrace well-fitted clothes that flatter your figure, and let shapewear be your little secret for that extra oomph.
And when in doubt, a skilled tailor can work wonders to ensure your outfits fit you like a glove.
So, there you have it, my lovely fashion explorer!
Get comfy in those well-fitting clothes that give you the ultimate confidence boost, experiment with various styles to discover your true fashion identity, let flowy fabrics add a touch of elegance to your movements, and play with colours like a pro to express your unique personality.
Step into that fashion adventure with your head held high and your fabulous outfit on point!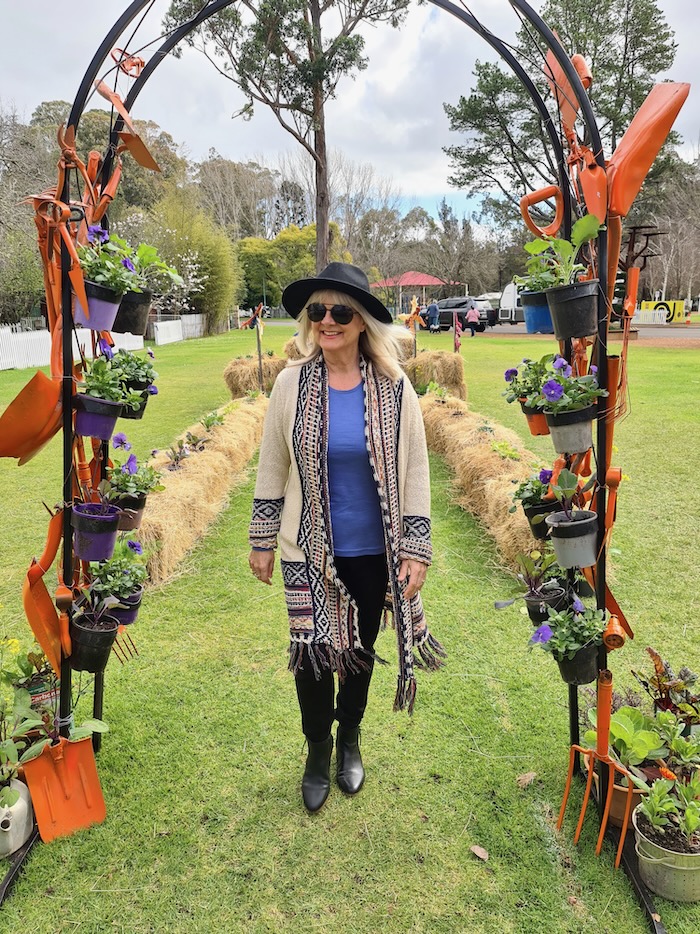 Now go out there and show the world your fabulous self – the world is your runway, and you're ready to strut your stuff with confidence and style! 🌟
NB: Remember This Always
In recent years, the fashion industry has been celebrating diversity and embracing body positivity.
There's no such thing as a "one-size-fits-all" rule when it comes to style.
The key to looking fabulous lies in understanding your body shape, knowing what works for you, and confidently showcasing your best features. With the right outfits, colours, and accessories, you can create stylish ensembles that make you feel like a true fashion icon.
The first step is self-confidence; the second step is to experiment, the remainder will fall into place as you begin curating the best outfits to help make YOU feel FAB!
Discount Coupon Codes & Stockists
Styling You the Label – Use code JoCastro15 for 15% discount
Salty Crush – Use code LIFESTYLEFIFTY10 for 10% discount.
Discount codes not applicable on sale items.
Pin This Post for Future Reference
Related Posts You Might Like
Classy Casual Outfits for Ladies Over 50 : How to Look Chic and Sleek!
How To Wear Leggings for Women Over 60 : Ultimate Guide
How to wear Ponte Pants and look a Million Dollars
How to Wear Casual Plus Size Outfits With Sneakers : What You Need to Know
Disclaimer: This post "What to wear if you're short and chubby" contains affiliate links from which I stand to earn a small commission but at no expense to you. Any gifted items are marked with an asterisk *. Lifestyle Fifty Website is a participant in the Amazon Services LLC Associates Program, an affiliate advertising program designed to provide a means for sites to earn advertising fees by advertising and linking to Amazon.com. Some images in this post may have been sourced, with permission from Salty Crush, XCVI, Styling You The Label and Adrift Clothing websites. Please read my full disclosure here.